Culled from Sunday Independent
Victor Ndoma-Egba, a Senior Advocate of Nigeria (SAN), is currently the Majority Leader of the Senate. The three-term senator representing Cross River Central, in this engaging encounter with SUNDAY INDEPENDENT, speaks on many issues of national importance.
Excerpts….
With the move of the Nigeria Governors' Forum (NGF) to stop local government autonomy, shortly after the public sessions conducted separately by the two arms of the National Assembly, the Nigerian people are beginning to doubt whether their interest will truly be reflected in the entire exercise. As a top member of the Senate Committee on Constitution Review, what further assurance can you give Nigerians on the Constitution review?
Well, first of all, the Constitution review process is a process that begins with the National Assembly, but does not end with the National Assembly, because if you look at its mechanics, for any proposal to pass through, you require two-thirds of the Houses of Assembly supporting it before it can pass through. So, it is a process that is shared between us and the Houses of Assembly. In as much as we represent Nigerians, the Houses of Assembly also represent Nigerians. So, the much that we can do is to collate our own understanding of the views of Nigerians, debate those views and pass them on to the Houses of Assembly. Those Houses of Assembly, like I said before, also represent Nigerians. So, it is only on those areas where the Houses of Assembly agree with us that we can have successful amendment. So, I am in no position to assure anybody on what will happen or what will not happen, because the National Assembly does not control what happens in the Houses of Assembly.
Are you trying to say there is clearly no way the governors could influence the National Assembly?
There is no way any external factor will influence the National Assembly as an institution. You can influence individual members of the National Assembly through persuasion. You could persuade them to hold a particular view. That is to be expected because it is purely a political environment, and politics is based on dialogue, debates and discussion. So, a particular state might decide that "this is our particular take on an issue", and then their members were carried along. To that extent, they can be influenced. But then, as an institution, we will play our own role. You know, there will be very vigorous debates on the floor. The debates will be vigorous and Nigerians will be requested to watch the debates.
There seems to be clamour for state creation from different parts of the country. With the cumbersome provisions for state creation in the Constitution, frankly speaking, from your personal opinion, do you think we are likely to make headway in terms of state creation?
The Constitution provides for the process for creating new state. So, the Constitution itself envisages the possibility of new states. But in my personal opinion, it might be easier for a camel to pass through the eye of a needle, given those provisions and the reality of the dynamics in the Nigerian political scene. I am not saying it is impossible. But it is not going to be easy.
What would you say about the critical issue of the prolonged absence of some state governors from duty including that of your state, Cross River?
In my own state, Senator Liyel Imoke sent a letter to the House of Assembly saying he was proceeding on leave from this date to so-so date. We have not reached the terminal date of his leave. The anxiety can only come when we have reached the terminal date of his leave. If we get to that date and he doesn't show up, then we can get anxious. But for now, the period he gave as the period he was proceeding on leave has not expired. So, I don't see the basis for any anxiety. And he properly transmitted authority to his deputy. So, we have an acting governor who is on seat. Our Constitution is very clear on when a governor is going to be absent. It says he should write to the House of Assembly, transmit authority to his deputy, and that when he transmits another letter to the House of Assembly that he is ready to resume, the authority given to the deputy to act ceases. I believe that in virtually all the states that we are talking about, that is the process that has been followed. We are trying to create super humans out of governors. A governor might be a governor. A President might be a President. A senator might be a senator. But for heaven's sake, they are all human subjected to the vulnerabilities of every mortal. Now, you are a journalist. If you are ill today, God forbid, but it is a possibility, are we saying your employer should sack you because you are ill? I ask you this question because that is what we are asking. Nigerians are now saying because governors who are mortals are ill, they should be sacked. That is my understanding of the argument. I don't think that is a fair approach to a situation that is purely constitutional. What we should be asking is: has the particular governor complied with the constitutional requirement? If he has, period!
Corruption is believed to be a cankerworm that has eaten deep into the fabrics of our system as a country, despite that every government in place would always give the impression of fighting it tooth and nail. Recently, a director involved in a pension fraud of about N32 billion was freed with a fine of N750,000 through a court judgement. How is this going to serve as a deterrent to other public office-holders? And does this portray us as a country that is serious about curbing corruption in the system?
I will just make one short simple comment: the message we are sending to the rest of the world does not reassure the world that we are indeed committed to fighting corruption. What has happened now is that each time there is a case of corruption or terrorism, the only time you can be sure that there will be justice in a way that satisfies everybody is when it is outsourced. That is, when justice is in another jurisdiction. Really, the message we have sent from our handling of high-profile corruption cases does not reassure the world that we are committed to the fight against corruption.
Does this tell anything about our judiciary?
It tells everything about us as a people, about our commitment to minimising corruption. I don't want to single out the judiciary, because the judiciary on its own will not take a case to court. The judiciary on its own will not prosecute a case. The judiciary on its own will not investigate the matter. So, isolating the judiciary for blame will be unfair, because there are many actors in the process that leads to judgement. But it does not speak well of all of us. That is all I can say.
Talking about terrorism, do you see the recent ceasefire announcement by Boko Haram as a welcome development?
But we are still having incidents of terrorism after the ceasefire was announced. So, there are a number of issues. It is possible that those who offered the ceasefire are not talking for everybody in the group. Because the moment you offer a ceasefire, you expect a cessation of terrorist activities. But that hasn't been the case.
Does that seem to justify the decision of the Federal Government that they won't rush to accept the ceasefire offer?
I think the offer should be handled with a lot of caution. If they have offered a ceasefire and they want to go into dialogue, then they must identify those who will be dialoguing on their behalf. And we must see a clear cessation of terrorist acts that are attributable to them, to convince everybody that they are indeed talking for Boko Haram. If you are offering a ceasefire and acts of terrorism are continuing at the same time, it means that, simply put, you are not talking for everybody.
We know that the National Assembly has passed the 2013 budget. What then is delaying the signing of the budget into law by the President?
There are clerical issues that are being sorted out. I believe that in the next few days, those issues will be resolved and the budget signed.
There are insinuations that the delay in the signing is due to increase made to the budget by the National Assembly, as against what was sent to it by the executive arm of government?
That is to be expected. I just finished reading an editorial by the Punch and I am alarmed that a major newspaper like that would come out with an editorial based on complete fallacies and wrong assumptions. The Constitution gives Mr. President the powers to propose and gives the National Assembly the power to appropriate. It means that the power of appropriation resides within the National Assembly. Those who say we adjust and we pad are in other words suggesting that we should just rubber stamp whatever the President brings. They have not investigated the extent of our constitutional powers to appropriate. And the same people who expect you to rubber stamp are the same people, who in another breath, will insist on a strong National Assembly to check the executive. But I will like to make this point: I am alarmed at the editorial of the Punch, because it showed a complete misunderstanding of the dynamics of our democracy. Complete fallacies! They even talked about us padding the budget with N93 billion for our allowances. Our (National Assembly) budget has remained at N150 billion for years. And they can pick the details that have been submitted. It is still N150 billion. So, the issue of the budget is a shared constitutional responsibility. But the ultimate power to appropriate still resides with the National Assembly.
Why do you think we have this situation where Nigerians are always hard on members of the National Assembly and seem not to believe in anything you do? Could it be because you directly represent the people
The first thing is that no parliament in the world is popular. There is no parliament anywhere in the world that can win a beauty contest. In our own situation, it is even worsened by the fact that for almost 30 years we had military rule, parliament did not exist, but Nigerians lived on. So, Nigerians got used to living without a parliament. And you know, in every political situation, there must be a scapegoat. So, because for 30 years, Nigerians lived without a parliament, they now see the National Assembly as the scapegoat on which to blame everything that goes wrong with the system. Meanwhile, the same people who are so eager to blame the National Assembly are those who will also tell you that they believe in democracy. Yet, it is the National Assembly that they love to hate that represents the democracy.
There appears to be too much waste of money in Nigeria on projects that do not have direct bearing on the people. Sometime ago, we heard of one N16 billion to be used to build the residence of the Vice President. Another time, we heard of a N2.2 billion for a Presidential Banquet Hall, even when we have an existing one. Now again, we are hearing of N4.4 billion for the First Ladies' mission building, all in the midst of hardship and poverty in the country. How do you feel about this?
Those proposals didn't come from the National Assembly, fortunately. So, I think it is a question that should be appropriately addressed to the executive.
I am asking you as a Nigerian who represents the people.
I think there is need for us to get our priorities right. And for me, the Nigerian people come first. And until we have fundamentally addressed the issues of poverty and unemployment, I think every other thing should be secondary. We must address the issue of poverty and unemployment. So, any proposed project that does not aid our efforts to address those issues, I think they are not of critical importance.
As one who is passionate about education and has contributed to the educational life of students in his constituency through a well-coordinated scholarship scheme, how do you see the recent statement by the director-general of National Youth Service Corps (NYSC) that some corps members can't read and write?
You and I know that we have major issues in our educational system. Even in this office, there are people who come to me as university graduates asking for letters of recommendation, that they applied for jobs. We do that. We issue those letters routinely in this office to assist anybody who has applied to get a job. But I do one thing. I insist that you apply to me to issue that letter. And I am scandalized from what I see. There have been occasions that I received those letters, I just minute there "I don't believe that this is a graduate". So, it is something that you and I know. We know that something has gone fundamentally wrong with our educational system. Everybody knows that. I mean, we cannot pretend that we don't know it. Something has gone fundamentally wrong. There are people who, from year one till they graduate, do not open a textbook. They are busy 'sorting' everybody that needs to be 'sorted'. So, at the end of the day, they come out with a certificate; that is a 'sorted' certificate. And they cannot justify their certificates. Until they go to the employment market and they are confronted with the reality that you need to have an education to be eligible for these jobs. So, my advice to our young men and young women is that the easy way out usually leads to complications at the end of the day. If you say you have a B.Sc in Sociology, and you go for an interview, they will ask you questions relating to Sociology. So, at that point, it is just you and your certificate with the interviewer. So, I think there is something that has gone fundamentally wrong, and we all know it. We all know what the problems are.
What else do you have for Nigerians?
We should just keep faith. Democracy is not a destination; it is an endless journey. There is no point in a democracy that you can say we have reached our destination. You just keep going on and improving. So, we must keep faith with our democracy; keep faith with the fact that it is going to be an interminable journey; but it is a journey that will bring incremental, even imperceptible benefits as we move on. For us, it would appear slow, but it is still the best form of government.
follow us on twitter @crossriverwatch
Short Link:

Since You Are Here, Support Good Journalism

CrossRiverWatch was founded on the ideals of deploying tech tools to report in an ethical manner, news, views and analysis with a narrative that ensures transparency in governance, a good society and an accountable democracy.

Everyone appreciates good journalism but it costs a lot of money. Nonetheless, it cannot be sacrificed on the altar of news commercialisation.

Consider making a modest contribution to support CrossRiverWatch's journalism of credibility and integrity in order to ensure that all have continuous free access to our noble endeavor.


New Feature: Don't miss any of our news again.Get all our articles in your facebook chat box.Click the Facebook Messenger Icon below to subscribe now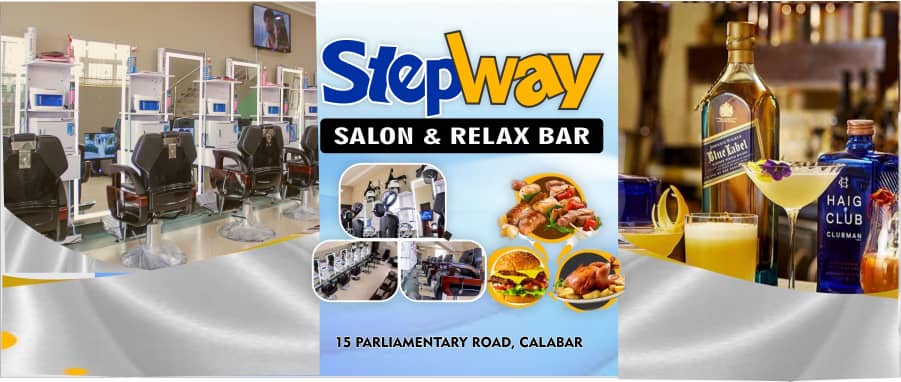 Will You To Learn How To Make Millions Of Naira Making Special Creams From Your Kitchen?.Click Here
Expose Your Business And Make More Sales. Advertise On CrossRiverWatch.com Today