I met Princewill Odidi on Facebook in 2014. Our interaction developed from a strong emotional affinity created by our intellectual passions for similar questions. Odidi is a brilliant scholar and professional who writes intelligently and shares regularly, ideas that I find very insightful. That I am compelled to read, re-read, and respond to his article is not an exercise in futility but a demonstration that I acknowledge his way of looking at the world yet disagree with his analysis and the conclusions derived from that analysis.
Let me mention that we live in a world where disagreements are badly misinterpreted by those with whom we disagree. To avoid being misinterpreted I chose to engage in conversations with those with whom I disagree. Conversations allow us to broaden our lenses as we undertake to educate ourselves about the problems that find us collectively vulnerable. Yielding to our intellectual passions, we have accepted an obligation to serve as ideological guardians of the truth and must uphold that standard as we thread the path of enlightened discourse.
Odidi began his essay with an interesting narrative of his experience as a researcher, drawing upon pornographic representations filtered through Oriental imaginations of hungry and starving children in Africa who, in my opinion, are not destined for poverty and misery but have been vulnerable to man-made structures produced through failed domestic leadership and unjust economic relations at the global level.
He then attempted what is believed to be a comparison of Addis Ababa and Calabar, drawing specific attention to Governor Donald Duke of Cross River and the Ethiopian Prime Minster Melez Zenawi, who had proposed to model their capital cities after Dubai. Based on his analysis, he argued that comparatively Ethiopia has proven to be a success story while Calabar is failing despite the huge capital investment on infrastructural development and agriculture. Odidi assumes that both Donald Duke and Liyel Imoke failed in their development programs because they focused on elephant projects that have no connection to the productive forces of society. His recommendation is based on the need to replicate the Ethiopian approach in Calabar, which involves a synergy between the state government and external actors.
After a critical appraisal of Odidi's discourse, I find his arguments not only contradictory but also misleading. I will highlight these contradictions in detail.
First, Odidi noted that "Donald Duke initiated the Tinapa resort project as a way to boost business and tourism in the state, and that over $350 million was spent on initial development before phase 1 opening in April 2007," but cited Wikipedia as his source. A simple research revealed that the information Odidi cited, even though can be found in Wikipedia, originate from a post by Michael Chima in a blog Huluq, on April 01, 2007, but lifted to Wikipedia by an unknown and unverifiable source.
Unlike Odidi's claim that the $350 million was invested in phase 1 of the Tinapa project, Chima's blog post indicates the $350 million was spent on the entire development of TINAPA. These statements point to two contradictory logics, suggesting that Odidi does not know the true cost of TINAPA, and did not conduct extensive research to ensure any information thrust at the public is accurate, credible, legitimate, and verifiable. It is misleading to base his comparison on unverifiable development statistics.
Second, Odidi noted that, "16 years ago Ethiopia's Melez' economic policies were targeted at developing closeness to China," adding that "all the new infrastructure needed in making a Dubai out of Addis Ababa are the fruit of Chinese investment." He went further to state that, "Donald Duke completed his huge infrastructural development of Tinapa and the Ranch, while Imoke complimented it with the Convention Center and Monorail," but asked "why these projects are failing and why foreign direct investment is not trooping into Calabar as it is in Ethiopia."
These questions leave the reader wondering the nature of comparison. While the article is focused on Addis Ababa and Calabar, the scope of comparison moves beyond this limit to delve into broader questions on Cross River and Ethiopia.
Perhaps, a fundamental weakness of this article is the failure to establish a clear basis for comparing Addis Ababa with Calabar. The point is Addis Ababa is a national capital city while Calabar is a subnational city with incompatible demographic variables. Besides, the development of Addis Ababa is a federal undertaking, which cannot be compared with with a small city like Calabar.
I believe strongly that the past two governors of Cross River, Duke and Imoke have made tremendous efforts to attract foreign investment. They deserve commendation rather than condemnation because their policies have been effective at least in creating a hospitable environment for private sector intervention in our economy. The assumption that investment is not trooping into Calabar is inaccurate because it fails to account for the influx of private actors since Donald Duke's era.
For example, a news report on The Sun Newspaper of December 5, 2014, by Loius Iba, indicates that, "General Electric signed a framework agreement with five Nigerian banks for the provision of about $500 million (about N88 billion) credit facility to support the construction of the GE manufacturing and assembly facility in Calabar." The report further indicates that "GE plans to invest over $1 billion in Nigeria over a five-year period; $250 million will be in capital expenditure for the Calabar plant while about $800 million incremental spending will be on local sourcing of goods/services, labour, staff welfare and training." This partnership will have a positive impact on the economy in terms of job creation, housing, food, transportation and the commodity market.
A report of the Daily Post of March 14, 2014, also indicates that, "Unicem floated a new 84 billion naira cement plant in Cross River" that will double its existing capacity to five million metric tones by 2016, as the company was set to become Nigeria's largest cement manufacturer. Unicem is not an indigenous corporation but a foreign corporation exploiting resources and creating jobs in Cross River.
Let me emphasize that until the loss of our oil wells to Akwa Ibom, Cross River was the home to foreign corporations such as Addax Petroleum, Harliburton Energy, Ashland, and a host of contracting companies providing onshore and offshore logistic services. These corporations contributed to the growth of the economy in Calabar, yet are largely missing in Odidi's analysis.
Odidi fails also to acknowledge the role of foreign investment in agricultural development in Cross River. For example, through a partnership between Cross River and an Asian investor, the government has built the Shonghai farm in Abi Local Government, creating employment for hundreds of youth including a training school for capacity building. While this investment is located outside Calabar, its impact on the local economy is evidence of the government's ability to attract foreign investment.
The truth is foreign direct investment doesn't just arrive in a particular society because people are poor and jobless. Corporations are not charitable entities but profit maximizing entities. Foreign investors are attracted to economies where there is: 1) opportunity to exploit resources; 2) an educated and skilled labor force; 3) a healthy workforce; 4) low tax haven; 5) low environmental regulations; and 6) policies that makes it easier for businesses to relocate in the event that the host government imposes stringent regulatory measures capable of threatening profit.
Perhaps Imoke's decision to raise taxes on businesses as a means of financing development following the loss of our oil wells and subsequent debt crisis must have discouraged investors from trooping into Calabar, not necessarily that the government has failed to attract investors as Odidi argued.
My friend who operates a hotel facility in Cross River has lamented the exorbitant taxes imposed on small business that is discouraging job creation in the hospitality industry. This is a direct consequence of "government failure," where intervention in the market generates inefficient outcome that lead to loss of investor confidence in the economy and subsequent relocation of businesses to more profitable investment climates. Odidi fails to acknowledge the role of taxation in driving or discouraging investment, which I believe is a real issue in Calabar. The question he neglected is whether Addis Ababa is a low tax haven with less stringent regulations compared to Calabar. This is a serious question worth considering, yet one that is missing in his comparative analysis.
Three, Odidi noted that, "The Chinese government donated $200 million to build the new African Union headquarters" in Addis Ababa. The question is, how does a donation to the African Union relate to the comparison between Addis Ababa and Calabar? Of course we are not ignorant of the fact that the African Union secretariat is located in Addis Ababa, which is an advantage to the nation's capital in terms of boosting the urban economy. Yet it is unclear why we must concern ourselves with China's relation with the African Union rather than China's relation with Addis Ababa. I believe this information fall outside the purview of this comparison unless Odidi is trying to suggest that Calabar has failed to attract Chinese investment toward the building of another African Union secretariat, which is not feasible. Again, this leaves us wondering the nature of comparison.
Four, in an attempt to humanize his discourse Odidi noted that "With massive unemployment in the state today, we are poised to ask what happened to the 20 thousand jobs" which Governor Imoke promised to create through investment in oil palm plantation, and "why it is that foreign direct investment into Calabar does not complement infrastructural development and new employment generation as found in Addis Ababa?" I find this question quite interesting because it raises a philosophical concern. On what basis, for example, is Odidi questioning the employment capacity of the Palm Estate? Is it possible to plant a palm tree and harvest the fruits in a day or months or even a year? Is the palm oil project in Cross River designed to generate short term or long-term employment?
These questions are necessary because while travelling from Calabar to Ugep in April 2015, I observed that the Ibiae Palm Estate has been deforested and replaced with new palm trees. Who fell the old palm trees? Who cleared the land? Who planted the new palms? Odidi fails to factor into his analysis the labor required to deforest a palm estate and develop a new one before raising criticisms on whether the government has delivered the 20,000 jobs that were promised. It is true that the government might not have created 20,000 jobs. Yet considering that people were hired to fell the old palms and prepare the forest for the planting of new palms, it is be obvious that employment has been created. It just depends on how we define and conceptualize employment.
Five, Odidi dismissed the economic potential of the International Convention Center, arguing that it is a worthless investiture driven by what he describe as "the poverty of the bourgeois mentality," whereby development is measured against elephant projects that he believes are disconnected from people. While I acknowledge the strength of this argument and its theoretical relevance in terms of challenging the dominant view of development, I believe his failure to acknowledge the economic importance of the convention center reveals a fundamental analytical weakness in his essay.
For example, who produced the blocks that were used in constructing the convention center? Who excavated the foundation trenches? Who mixed the concrete? Who fabricated the reinforcement? Who mixed the mortar? Who laid the block work? Who installed the ceiling soffits? Who installed the tiles? Who constructed the roof structure? Who painted the building? Who installed the plumbing and sanitary appliances? Who did the landscaping? I believe every worker (skilled or unskilled) had earned wages at every stage of the construction process.
The question an analyst should ask is the nature of employment and how every class of employment contributes to overall economic productivity. In my understanding, employment simply means that people are involved in the production of goods and services. It seems plausible that Odidi's understanding of employment is narrow.
Let me draw attention to the fact that developed economies across the world are based on taxes. As a United States resident Odidi understands that governments (whether national, state or municipal) finance infrastructure to create temporary jobs and generate taxes, which are then used to create more jobs. Sometimes the government can demolish a 50-meter road pavement just to create temporary jobs and generate taxes. Most times, these projects last for the summer season while the employment generated is factored into national productivity.
Even if the Convention Center is capital intensive and doesn't generate immediate return on investment, we should appreciate the fact that it created temporary employment for hundreds of Cross Riverians. The argument that "infrastructural development in Calabar doesn't connect with new employment as in Ethiopia" is weak because again, he limits employment to long-term opportunities, while dismissing the hundreds and thousands of temporary jobs created in the construction trade, which have helped many young people to take care of families.
As a frequent traveler and regular contributor to international conferences I see the International Convention Center as an economic potential, perhaps a good resource for promoting high quality conferences and events that would attract an influx of visitors to Calabar and generate regular flow of domestic and foreign currency, if managed efficiently and advertised effectively. Conference participants, sometimes ranging in the hundreds and thousands, will fly to Calabar, lodge in hotels, visit restaurants within the cities and conduct local tours, all of which involve huge expenses.
In August 2013, I arrived Calabar and couldn't find the least hotel to lodge. The entire hotels in Calabar were fully booked due to the Nigerian Bar Association Conference. Is it possible to encourage such conferences on a regular basis? Yes. It is possible. Scholars in Turkey partner with the private sector to attract regular global conferences to the city of Istanbul, as a means of boosting the tourism economy. Personally I spend approximately $1000 – $1500 out of pocket on every conference I attend outside Canada. That's because I take advantage of conferences to take a mini vacation that helps me to explore other cultures. Why can't we emulate good and workable examples and then adapt them to our own culture? I believe strongly that every conference held at the convention center has the potential to generate its own economy.
In my opinion, the problem with these projects is governance. It is one thing to build gigantic projects and another thing to sustain these visions. If the convention center fails to generate the needed return on investment it is because the Tourism Commissioner is inexperienced or has failed to market the cultural potential of these projects both locally and internationally in other to drive the needed investment.
I believe a change in orientation will reveal the positive impact of the convention center. Therefore the failure of these projects is not a "poverty of the bourgeois mentality" as Odidi argues but a governance failure that is multi dimensional. The multi-dimensional context of the failure implicates both the governors who envisioned these so called elephant projects including the commissioners and special advisers. Perhaps, we're failing because of the tendency to fit square pegs in round holes.
Six, Odidi argues that "16 years later, we are investing in new infrastructural projects without a corresponding increase in foreign direct investment or employment generation, and asked if there is a missing link in Cross River State economic approach and economic expectations which may be skewed to a mentality that view project success and sustainability from a skewed bankrupt economic perspective?"
This logic is a sharp disconnection from development theory, at least judging from the experience of Asian economies. It seems Odidi sees development as the mere inflow of foreign direct investment into an economy whereas history has shown that most successful economies in Asia, for example, Singapore, Hongkong, Taiwan and South Korea, nationalized their development models and rose from Third World nations to what is now known as Newly Industrializing Nations.
As the Columbia economist and Nobel Prize winner, Joseph Stiglitz noted in his book Globalization and Its Discontents, it was the liberalization of Asian economies that caused the economic crisis of 1997 that crippled what observers described as the "Asian miracle." Therefore South Korea, Taiwan, Hongkong and Singapore experienced transformation because they adopted a development model that require a strong bureaucracy, engineered by the development of infant industries with a specific focus on micro chips, automobile and spare parts manufacturing, not foreign direct investment.
Governor Ayade's inaugural speech reflected the ideal of economic nationalism as a way of moving Cross River on the path to sustained growth through inward looking development that utilizes the technical ingenuity and productive capabilities of indigenes. But is too early to comment on Ayade's policies.
Seven, it seems that Odidi departed completely from the focus of his essay, which is to compare cities to now comparing a nation with a city. Why isn't the comparison between President Melez and President Obasanjo or Jonathan rather than Ethiopia as a nation and Calabar as a city? While his suggestion to attract Call Centers to Calabar is important, he fails to recognize that the location of a Call Center is strategic and often depend on low wages. Does Calabar provide lower wages to attract multinationals?
For example, communication corporations in Canada and USA have outsourced their Call Center operations to India, Bangladesh, Indonesia etcetera, where they exploit low wages, where the daily pay of one Canadian or American worker can pay for 50 workers. Yet the entrance of MTN and other communication companies into the Nigerian market created thousands of Call Center jobs especially in Lagos, and through the effort of the federal government. Odidi fail to ask why MTN didn't operate Call Centers in Calabar.
Eight, I feel that Odidi contradicted himself when he asked whether "the population demography of Cross River State is strong enough to sustain a high end market." While he talks about the demographics of Calabar in terms of population and market, he fails to inform his readers what the population of Calabar is relative to Addis Ababa. According to the 2014 UNDP Report, Ethiopia has a population of 85.8 million people. Of this population, 17% lives in urban areas, but the great majority concentrates in Addis Ababa. He fails to point out the demographic indicators that informed his comparison.
Nine, Odidi fails to educate us that agriculture remains the key sector of the Ethiopian economy of which the great majority of the population depends for its livelihood. He fails also to emphasize the role of education in Ethiopian development compared to Cross River or Calabar. For example, when the present government came into power in 1991, there were only two government universities and 16 colleges in the entire nation of Ethiopia. But presently there are 32 public universities and 75 private colleges that altogether have trained a total of 237, 877 students in technical and vocational schools in 2013, according to data from the UNDP 2014 Report.
Comparatively, both Donald Duke and Imoke have built a university and Polytechnic Institute to produce the manpower needed to facilitate economic development. The new technology institute at Ugep is strategic to this purpose. How long it would take to realize this vision depends on the government strategic plan.
Ten, Odidi's comparison ignores which population in Ethiopia is actually benefitting from Melez' policies and whether the policies he highlighted, however successful, have actually tackled poverty in Addis Ababa in particular, or Ethiopia in general. An effective way of resolving this weakness is to highlight the effect of foreign investment on human development by comparing the human development scores of Addis Ababa and Calabar. The Human Development Index is an important measure of development because it is a composite of progress healthcare, access to knowledge and a decent standard of living. Subnational data is difficult to access, so we can attempt a national comparison.
For example, the 2014 UNDP Human Development Report indicates that, "Nigeria's HDI value for 2013 is 0.504 compared to Ethiopia's HDI value of 0.435, placing both countries in the low human development category. From this index, Nigeria ranks 152 while Ethiopia ranks 173 out of 187 countries and territories. Between 2005 and 2013, Nigeria's HDI value increased from 0.466 to 0.504, corresponding to an average annual increase of about 0.98 percent. Between 2000 and 2013, Ethiopia's HDI value increased from 0.284 to 0.435, corresponding to an average annual increase of about 3.34 percent.
It is true from this statistics that although Nigeria's HDI is higher, Ethiopia has made tremendous effort over the years to scale up its progress in human development. By disaggregating this data we see that Ethiopia's gains in human development is due to progress in education. This means foreign investment thrives in societies where the domestic population has been empowered with the technical skills and knowledge to harness highly technical job opportunities.
The best recommendation should be such that is founded on a careful diagnosis of the domestic economy, why Cross River lost investors, and how to create an attractive investment climate. I believe the proposed recommendations, while equally as educating, are not derived from a careful realistic evaluation of concrete development indicators in Calabar and Ethiopia.
Obasesam Okoi is an international development analyst and political economist. He writes from Canada.
Short Link:

Since You Are Here, Support Good Journalism

CrossRiverWatch was founded on the ideals of deploying tech tools to report in an ethical manner, news, views and analysis with a narrative that ensures transparency in governance, a good society and an accountable democracy.

Everyone appreciates good journalism but it costs a lot of money. Nonetheless, it cannot be sacrificed on the altar of news commercialisation.

Consider making a modest contribution to support CrossRiverWatch's journalism of credibility and integrity in order to ensure that all have continuous free access to our noble endeavor.


New Feature: Don't miss any of our news again.Get all our articles in your facebook chat box.Click the Facebook Messenger Icon below to subscribe now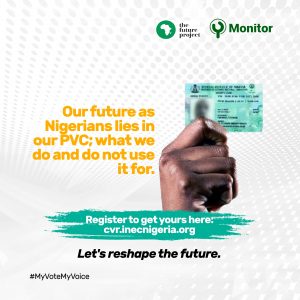 Will You To Learn How To Make Millions Of Naira Making Special Creams From Your Kitchen?.Click Here
Expose Your Business And Make More Sales. Advertise On CrossRiverWatch.com Today