By Anietie Akpan
Odukpani Quo Clan, in Odukpani Local Council of Cross River State, comprises of 29 villages. Today, it is a ghost community, completely deserted. The worst hit is New Netim village, where there is no single soul in the entire village. Even domestic animals have taken up habitation in places they consider safe.
The two primary schools, and a secondary school in the village, have equally been deserted by pupils, who have joined their parents, and guardians in search of safe havens. The schools, which are the only ones serving most of the villages in the entire clan, now remain under lock and key, all because of the ambition of two men, who aspire to lead New Netim, as village head.
At the health centres, nurses risk their lives to open up for business, but they only sit down and watch the birds chime, as there are no humans showing up for treatment.
Stationed at the main entrance into the communities, are well-armed policemen, who monitor entry and exit of the few individuals still left behind to forestall further breakdown of law and order.
On Monday October 24, a group of young men allegedly emerged from a nearby bush to stop another set of youths suspected to have sneaked into the crisis-ravaged New Netim village to perform some rituals. They were, however, dispersed by policemen after sporadic gunshots that left one person dead. So far, a total of seven persons are reported to have lost their lives since the crisis started.
This is just one of the many cases of communal clashes that are gradually consuming villages in Cross River State.
In the past few years, the tempo of communal conflicts in the state, has been on the ascendency.
For instance, Ebijakara community, has been wiped out by their Ebom brothers, in Abi Local Council. The people of Usumutong and Ediba in Abi local councils, do not see eye to eye after months of bloody conflict. Same situation exists in Akparaobong and Bendeghe Ekiem, in Ikom and Etung local councils; Okom-Ochorn and Alesa, in Ofutop, Ikom Local Council; Nko and Oyedama in Obubra Local Council; Mkpani and Ekori, in Yakurr Local Council and many others.
As can be gleaned from the foregoing, the state, which prides itself as a tourism destination, is being held hostage by pockets of intra and inter communal conflicts, which are calling to question, the role of traditional rulers and other such influential parties.
As if the now regular communal face-offs are not enough, the state government is also grappling with increasing social vices including street cult clashes, robbery, kidnappings, among others.
Since the communal clash between the people of New Netim, and Odukpani Qua Town, in Odukpani Qua Clan of Odukpani Local Council, which is just 15 kilometres to Calabar, the state capital, started as the latest in the long list of communal clashes, at least 20, 000 people have fled the 29 villages to neighbouring communities in Calabar Municipal Council and Calabar South Local Council, even as some are said to be hiding in surrounding bushes.
When The Guardian visited Odukpani on Tuesday, not up to 30 people were seen on ground, and the entire clan is desolate.
While some of the people on ground attribute the ongoing fracas to a chieftaincy tussle, others say it remains a tussle for land, while the chieftaincy matter is being bandied as an excuse.
According to a community leader from New Netim, Pastor Benedict Ita Egom: "Trouble started on September 18, 2016, when I was conducting a programme in church. The service ended around 10 pm. Before I got to my house, I heard gunshots everywhere in the village (New Netim). So, I had to bring in all members of my family and shut the door. But what I saw the following morning was a disaster. Groups of people were wielding firearms everywhere, so I had to leave the house with my children to Odukpani, where there is calm.
Egom, who is of the Truth and Life Church, continued, "The problem in New Netim is a leadership problem. There is a certain Raphael Okpa Ita, who was appointed as a caretaker of New Netim village. He was in that office for about eight years. But the community felt that he was unable to manage the community effectively because boys were causing problems randomly. So, the community asked him to relinquish power, so that a replacement that is capable of bringing peace and uniting the people would be put in his stead.
"After he refused to heed the community's call on three different occasions, the people were left with no other option than to gather again and elect a new chief that will bring peace to this community. That was how Ntufam Bassey Ndifon Ejen, (JP), also known as "Loco," was elected as the new village head of New Netim.
"After Ejen was elected as our village head, Ita vowed that he would not recognise him, and would not accept the election by the community. All these he is doing because his son is the Special Assistant on Media, and Chief Press Secretary to Governor Ben Ayade, Mr. Christian Ita, and one of his brothers by name Solomon, has enough financial muscle to throw his weight about. So he concluded that he must become the village head. But the community said no," Egom alleged.
He continued, "Since that incident, about five people have died, the last one died on Tuesday last week. We want peace here, so the government should arrest the perpetrators of this problem because the government knows what to do so that peace will reign here. The other day, the troublemakers just came again to harass people and everybody ran away, including the few people that were in the market."
On the certificate of recognition from government, which Ntufam Ita is said to be in possession of, Egom alleged that the certificate may have been forged since he has people in the Governor's Office.
"We have petitioned the state Commissioner of Police, and the Ministry of Local Government and Chieftaincy Affairs about the certificate. There is nowhere they have not taken us to that we have not gone with them, yet they are still not satisfied, they want to kill us and that is why they burnt our houses, and the community is now deserted."
The Village Head of Akim Akim, Chief Ita Bassey, who sat dejectedly beside his torched house, in Odukpani Qua Town said, "I was sleeping here on the 28th of September, and had no premonition that something of this nature will happen. The next thing I heard was people continuously shouting 'Mopol, Mopol, Mopol.' Shortly after I suddenly woke up, I saw some people using matchetes to cut my window, and I was wondering what was going on. Those that were doing this were saying that they would bring Ojoh people to come and fight the Odukpani people. Nobody expected this kind of thing to happen."
Just like Egom, Bassey, a retired staff of Pamol Nigeria Ltd, believes that, the crisis rocking the community centres around one man called "Raphael Okpa Ita. His father was Ntufam Okpa Ita. The problem that has engulfed the entire community is about the selection of a new village head for New Netim. Any place that one hails from, there must be a process of selecting a village head. In Odukpani Qua Town, it is my cousin, Cyril Omin Ita, that was elected, and his coronation has since taken place.
"In New Netim, Ejen (Loko) was chosen by his people, but Raphael Ita whom the people rejected wants to force himself on the people, claiming the position of Ntufam, insisting that he is the correct person for the job. This man has put people through a lot of troubles, with the assistance of his brother and son. He even brought about division among the youths, as some were with him and others with Ejen. But Ejen, as a God-fearing person and peace lover has said instead of the tussle bringing about further trouble for the people, he was willing to walk away."
Recalling the crisis that engulfed the village, Bassey said: "It was God that rescued people like me. On the day that my house was burnt, the kind of gunshots that I heard, I have never heard it all my life. As they were firing, I hid myself behind the door blind. Before you knew what was happening, they poured petrol into my house and lit a matchstick. As it started to burn, I prayed to God not to let me die. The fire burnt everywhere, but I managed to escape into the bush where ants feasted of me. My people too managed to escape. But the money I had at home is all gone.
He continued, "This house you are seeing here is my house, and the one beside it belongs to my late brother, Nsa Omin Ita. I worked with Pamol for 40 years, and managed to build this house. But I lost it alongside four wheelbarrows and two motorcycles to the fire. Everything I have lost, including the house is valued at about N15 million, while that of my late brother is estimated at about N25 million, but I thank God that nobody died. That very night, corps members living in the community were also attacked, but thank God nothing happened to them. However, in the entire crisis, about seven people have so far died on both sides."
Equally counting her losses is a female groundnut seller, who was stationed by the entrance leading into the affected communities, off the Calabar-Itu Highway.
According to her: "What has happened here in the last few weeks is very bad. You can see there is no market or school going on around here because everyone ran away for safety. I am selling here because there are policemen stationed around, but after the day's sales, I go over to my sister's place at Eight Miles, in Calabar Municipality."
Another lady, Nkoyo Akpan, from Odukpani Qua Town, said, "We were very surprised to see what happened and that is why we cannot stay in our houses again because the situation is very scary. We have been living together here and inter marry over the years before this thing happened. Government should come to our aide because we don't have anywhere to go because this is our village. We need peace because what has happened has affected our businesses, and children are not going to school again. We have schools, including Government Primary School, and St. Theresa Primary School, located in New Netim. There is also Comprehensive Secondary School in New Netim, but our children are all sitting at home. Right now, we are stranded and you can imagine all the children in Odukpani Qua Town, New Netim and other villages sitting either at home, or hiding in bushes. That is why we are asking, when will peace ever return? Can we ever live together again as before? I am afraid."
Another native of New Netim, Mr. Bassey Egom, however, rose in defence of Ita, as well as, absolved his son, who is an aide of the governor and brother of allegations of fuelling the crisis in the clan, claiming that, "what has happened is a gang up by Odukpani Qua Town and other villages against New Netim."
He said, "Way back in 2015, Odukpani Qua Town lost the right to New Netim in court over the land that the New Netim people are occupying. After taking the people of New Netim to court, they later turned round to ask Ntufam Ita to withdraw the matter from court, but we refused because they were the ones that took the matter to court.
"Eventually, the case continued and they (Odukpani Qua Town) lost out, and vowed that instead of losing their land to New Netim, they will burn down the village. The entire Odukpani people have their hands in this matter, and they are fighting us.
"Normally, by law when you proclaim someone village head, the kingmakers will, as a way of giving mere information, write to the clan head and the paramount ruler before writing to the Chieftaincy Office, which we did on the election of Ntufam Ita, by the people. He got 23 votes out of 25, and the two people who did not vote for him went and ganged up with others in Odukpani against him.
"Accordingly, the then Governor Liyel Imoke, signed the certificate of recognition for Ita, alongside other certificates that were pending. So, it is not true that the certificate was forged because the police duly investigated it and came out to say that the certificate was not forged by Ntufam Ita, or anybody. Now the Odukpani people are not satisfied, so they went ahead to burn down our houses and sacked the entire village. They should not pretend because they are the ones causing the entire trouble in New Netim. Why should they back one person in New Netim against the other? The Odukpani people are working with Ejen of New Netim against New Netim."
He continued, "On December 4, last year, two people supporting Ntufam Ita were killed. The big question is, if I have a certificate of recognition as we do have, will I go and burn down houses? This thing is perpetuated by those who do not have the certificate of recognition from government, so, the government should step in and arrest the culprits for peace to reign."
Giving a brief history of New Netim, Egom said, "Originally we were in Netim, under Akamkpa Local Council, but for administrative convenience, New Netim was merged with Odukpani when Odukpani Local Council was created, with Odukpani as its headquarters. So, we are not settlers as claimed by the Odukpani people. During the construction of the Calabar-Itu Road in the early 1970 the father of Ntufam Ita, (Ntufam Okpa Ita) was the one who poured the libation, when then military Governor, the late Udo Jacob Esuene, did the ground breaking ceremony. By our tradition, a settler or visitor does not perform such functions."
In corroborating Egom's submission, Ntufam Ita blamed the fracas on a long-standing land dispute and chieftaincy tussle saying, "Odukpani Qua Town took us to court over the land in question and judgment was given in our favour. But they invaded my community and killed my subjects in cold blood."
Ntufam Ita whose house, the palace and buildings belonging to his relatives were torched, accused Ejen, a fellow contender to the chieftaincy stool of conniving with some people in Odukpani Qua Town to wreck havoc on his community.
He said, "I got a report that my community would be invaded. On 24th of August this year, I wrote to security chiefs alerting them of the credible information I got that we would be attacked."
The letter dated August 27, 2016, and signed by Ntufam Ita and five others, states as follows: "We write to inform you that information reaching us reveals that the people of Odukpani Qua Town in Odukpani Local Government Area are purchasing guns preparatory to fight against the New Netim community, and that they have gone round other communities within the Odukpani Local Government Area to seek for support to fight against our community."
According to Ita, "The two communities were summoned by the police, but the Odukpani Qua people denied that there was such a plan. But look at what has happened now."
Police Public Relations Officer, Irene Ugbo confirmed the communal clash in Odukpani saying: "Some of our personnel have been sent to that place, and for now, the area is very calm…no arrest has been made yet…It was reported that some houses were burnt, but we don't know the number and the cause is land dispute."
Also reacting to the incident, State Security Adviser, Mr. Jude Ngaji, confirmed the attack saying security personnel have been dispatched to handle the situation.
He said: "Make no mistakes, all the people involved in what has happened would be arrested because it was a premeditated thing. People hide under land issues to commit crimes and perpetuate all kinds of criminality. We would get to the root of this and all the arrowheads in this mayhem would be brought to justice."
Chairman of Odukpani council, Mr. Bassey Eyo, who regretted the entire incident, said the attack may have been pre-planned as specific houses and people were targeted. He maintained that land disputes and the chieftaincy tussle were at the root of the attack.
He said that the crisis was multi-pronged as "some people right in New Netim are fighting the present village head, as they prefer their former secretary as village head."
Special Adviser to the Governor on Chieftaincy Affairs, Mr. John Eyikwaji, on his part said: "Before a man is made a village head, the minutes of the meeting that selected him is properly documented and signed by the kingmakers and that is all that is required, provided the name is forwarded with the majority vote to the appropriate quarters. In this case, the letter electing him was addressed to the Paramount Ruler of Odukpani, on September 11, 2014 and the special adviser was copied.
"The letter from the New Netim kingmakers introduced Ntufam Raphael Ita, as village head of one of the 29 villages in Odukpani Qua Clan "and this is the letter we relied on to go ahead with the process. In any case, we do not sign the recognition certificate, but just prepare and send to the governor. Ita is duly recognised by government and his people. All we need is the letter from the village.
"Now that there is crisis, it has left the shores of the Chieftaincy Office and now purely a security matter."
On what may be the cause of the crisis, he said "There are 29 villages under that clan, and if it is chieftaincy from one village that is the cause of the problem, why should it affect other villages. To the best of my knowledge, there is more to it. They are just trying to use this as an escape route. If the certification was done since last year, and they were not satisfied, why did they not write or come to protest a year after and say the certificate issued is wrong? It is not about clan head, but one small village. We know New Netim is one of the 29 villages in Odukpani Qua Clan, yet all the villages are involved in the crisis. There is more to it. By law, every village has a boundary and the people should decide who should be their village head, and not another village or villages."
Asked whether the certificate brandished by Ita was forged or not, he said, "It is not our place to investigate whether the paper is right or wrong. If there is any objection, the people involved should have objected to the letter written to us, or to the paramount ruler of Odukpani by the kingmakers. There are several certificates here that we do not give out because of petitions, but in this case there is no petition…"
Recently, lawmaker representing Calabar Municipality and Odukpani Federal Constituency in the House of Representatives, Ntufam Etta Mbora, and Chairman, Cross River Water Board, Ntufam Ekpo Okon, organised a peace meeting and urged the warring communities to sheath their swords, and return home. But even though the area is calm, residents who fled the communities are afraid to return.
Mbora who presided over the meeting called on the warring groups and their supporters to lay down their arms, and to return to their communities to enhance the commencement of normal socio-economic activities in the area, if they are to receive full attention of the government saying: "It is our social responsibility, and we owe it a duty to guarantee peace. It is disheartening seeing the level of destruction, both in terms of human life and property that have been carried out by two brothers. I plead with you to lay down your arms, and to call on all your supporters to return for the reconciliation to take effect."
As part of the peace process, a three man monitoring team headed by the Chairman of Odukpani Local Council, Mr. Bassey Asuquo Eyo, was constituted at the end of the arbitration meeting, to monitor the return of all those who fled the community, and to relate with the security agencies and other conflict stakeholders to ensure that normalcy returns to the area.
At the end of the arbitration meeting, parties agreed to observe a truce and to submit themselves to the enlarged Council of Ejagham Nation, headed by a retired army chief, and community leader, Ntufam Pam Ogar.
Short Link:

Since You Are Here, Support Good Journalism

CrossRiverWatch was founded on the ideals of deploying tech tools to report in an ethical manner, news, views and analysis with a narrative that ensures transparency in governance, a good society and an accountable democracy.

Everyone appreciates good journalism but it costs a lot of money. Nonetheless, it cannot be sacrificed on the altar of news commercialisation.

Consider making a modest contribution to support CrossRiverWatch's journalism of credibility and integrity in order to ensure that all have continuous free access to our noble endeavor.


New Feature: Don't miss any of our news again.Get all our articles in your facebook chat box.Click the Facebook Messenger Icon below to subscribe now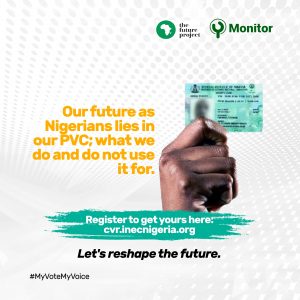 Will You To Learn How To Make Millions Of Naira Making Special Creams From Your Kitchen?.Click Here
Expose Your Business And Make More Sales. Advertise On CrossRiverWatch.com Today